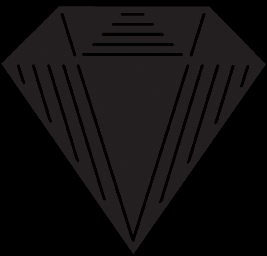 Training Workshops
The Secret order of the Black Diaomnd wishes to freely share its arcane knowledge of
printmaking and adventure-seeking with the world. For this reason, in April 2013, we will host
workshops to train Black Diamond members in the art of Treasure Hunting, a.k.a. Letterboxing.
At any of our workshops, you will receive the field supplies and instruction needed to become a successful Black Diamond Treasure Hunter. You will cast your own rubber stamp, photopolymer stamp, and receive a free SOBD pocket log book. Ultimately, the successful hunter will be prepared to seek and to find our Five Lost Print caches and all they contain.
There will be several workshop sessions between April 6 - 14th
REGISTRATION IS FREE, BUT LIMITED.
RSVP for your desired session using the form below. Pre-registration will help us to ensure we have sufficient supplies on hand to outfit all attendees. We Thank you.
Order Members who have selected the TREASURE HUNTER reward in our Kickstarter campaign will be given priority registration to these workshops. We will contact each TREASURE HUNTER once our Kickstarter has concluded on April 2nd.